On the origin of fragments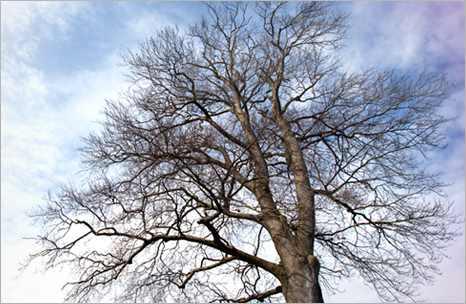 A tree viewer is one of the features of MetiTree (Photo by Thijs Rooimans).
Exactly which polyfenol-based metabolite provides that sweet tomato flavour? Mass spectrometry can answer that. MetiTree, a web based application, helps with the structural identification of metabolites using mass spectral (MSn) data.
Structural science
The analytical technique mass spectrometry detects compounds in a sample by their mz-peaks: measured elemental mass(m) and charge(z). To find out which elemental composition the peak represents, researchers need to sort through compounds databases. But often a vast number of possible candidate solutions is generated, because the resolved mass is not characteristic enough either to assign a single unique elemental composition or a correct identity to the metabolite.
Fragments
By fragmenting a mass in smaller pieces and analysing those, it is possible to narrow down the search. Each peak in these 'child'-spectra is a small piece of the puzzle that describes the original structure of the molecule. Building up, it is possible to find your polyphenol. But handling this process by hand is a painstaking, very time consuming task. So PhD student Miguel Rojas-Chertó (Leiden University, NMC) developed several tools to do it for him.
User friendly
"The tools developed are very useful for all kinds of biological metabolite research, but they weren't user friendly. Command line programs can be a bit challenging for biologists and chemist. So we wanted to turn it into a web based tool: MetiTree," explains Rojas-Chertó. This is where software developer Michael van Vliet (Leiden University, NMC) came in: "Together with the NBIC BRS team, we made a web based application which enabled users to analyse their MSn spectra, for example from a Thermo Orbitrap, with just a couple of mouse clicks."
Databases and trees
MetiTree gives the users the possibility to organize, process, share, and visualize high resolution multi-stage mass spectrometry (MSn) data. This data yet can be stored in a personal database. Spectra of the unknown metabolite can then be compared for similar MSn data in the database. The result is a list of metabolites with similar spectra. MetiTree contains a treeviewer feature to visualize the results which helps during the interpretation of the fragmentation reactions. Actually, research partners at other locations are using MetiTree to find out about those tomato phenols.

Future plans
At the moment the tool is available as public beta. Van Vliet and Rojas-Chertó are publishing a paper soon, after which will be decided exactly how to continue to develop MetiTree. Next to that they plan to construct a general metabolite database to ease even further the identification process.
By: Bo Blanckenburg