FOSS awarded Professor Robert David Hall the Nils Foss Excellence Prize for his pioneering research in plant metabolomics – the chemical fingerprint of plant cells.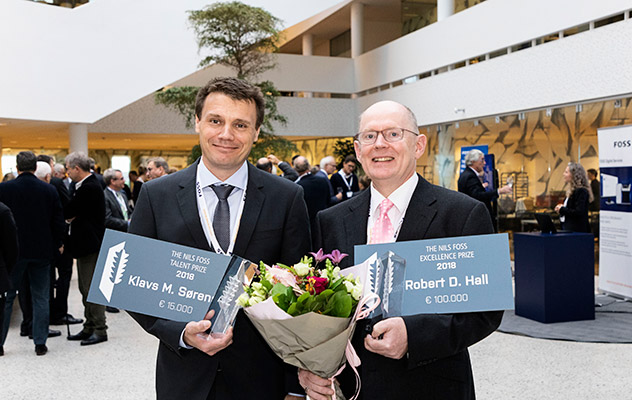 This year's winner of the main prize, Professor Robert David Hall (Wageningen University & Research), is a pioneer within the field of plant metabolomics, which draws on disciplines ranging from analytical chemistry to computer science. Plant metabolomics is a method of analysis studying the metabolic profiles of plant cells – the fingerprint of the plant – with the aim of understanding the biochemical composition of plant and food materials. Ultimately, the goal is to map how genes and the environment influence plants, and thereby understand how the environment affects food quality.
FOSS, the world's leading supplier of analytical solutions for the food and agricultural industry, introduced the Nils Foss Excellence Prize back in 2016. The purpose is to honour world-class innovative research leading to remarkable improvements in sustainability, quality and safety in the food supply chain. The award consists of 100,000 euro.