Mimetas wins the innovation award 2022!
On November 2, MIMETAS was declared the winner of the Dutch Innovation Prize 2022 during the TV program De Wereld van Morgen on NPO1. 
Of the more than 700 participating companies, MIMETAS, which creates human 3D disease models to develop new medicines, was the winner.
MIMETAS can experiment with medicines through the use of micro-organs, so that they can be developed more efficiently, cheaper and more specifically,
and animal testing is no longer necessary.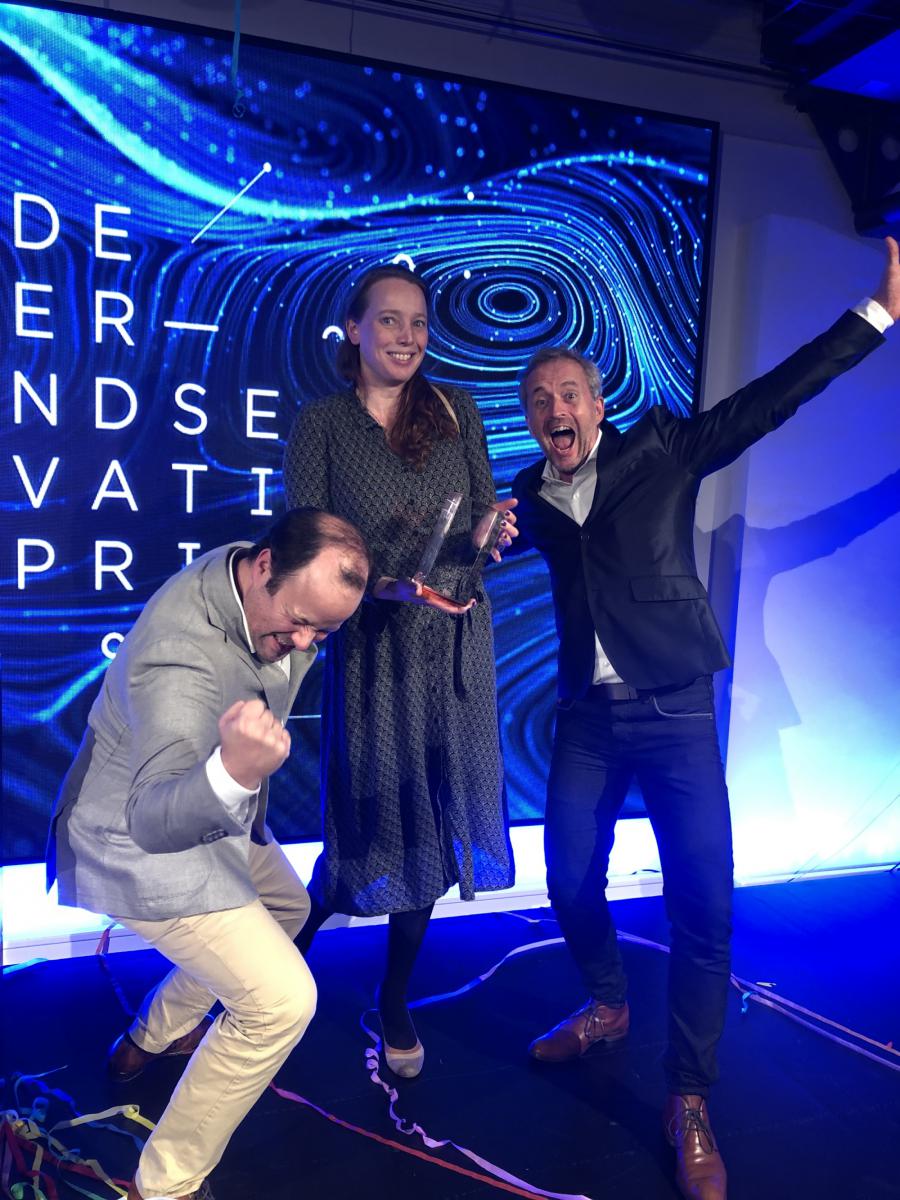 MIMETAS focuses on creating 3D human disease models that can be used to discover and develop new drugs. The company developed the OrganoPlate,
a kind of culture plate on which very small living models (on 'micro-size') of human organs - including lung and intestinal tissue and the liver - are grown,
which can be supplied with blood vessels and even diseases.
For the Dutch programme check here: De Wereld van Morgen on NPO1 (from 43minutes onwards)
The Dutch Innovation Prize is an initiative of the Amsterdam Center for Business Innovation of the University of Amsterdam, led by Professor Henk Volberda.
Every year, on the basis of the Dutch Innovation Monitor, organizations are selected that excel in the field of innovation that contribute to improvement for
people and the environment. The prize is awarded annually during the National Innovation Dinner of the Big Improvement Day in collaboration with
Amsterdam Center for Business Innovation and AVROTROS.