YoungNMC Symposium September 21  from 10-17h , Nijmegen
Are you a Early Career Researcher in the field of Metabolomics? 
Abstract upload is open!, To register  /abstract upload,  at end of the registration form you can upload your abstract in word or pdf format. 
When: 21 September from 10 - 17h
Where: Radboud University Medical Center, Experience Center, Geert Grooteplein 15, 6525 EZ Nijmegen

Afterwards there will be drinks and network opportunity at a local pub in Nijmegen!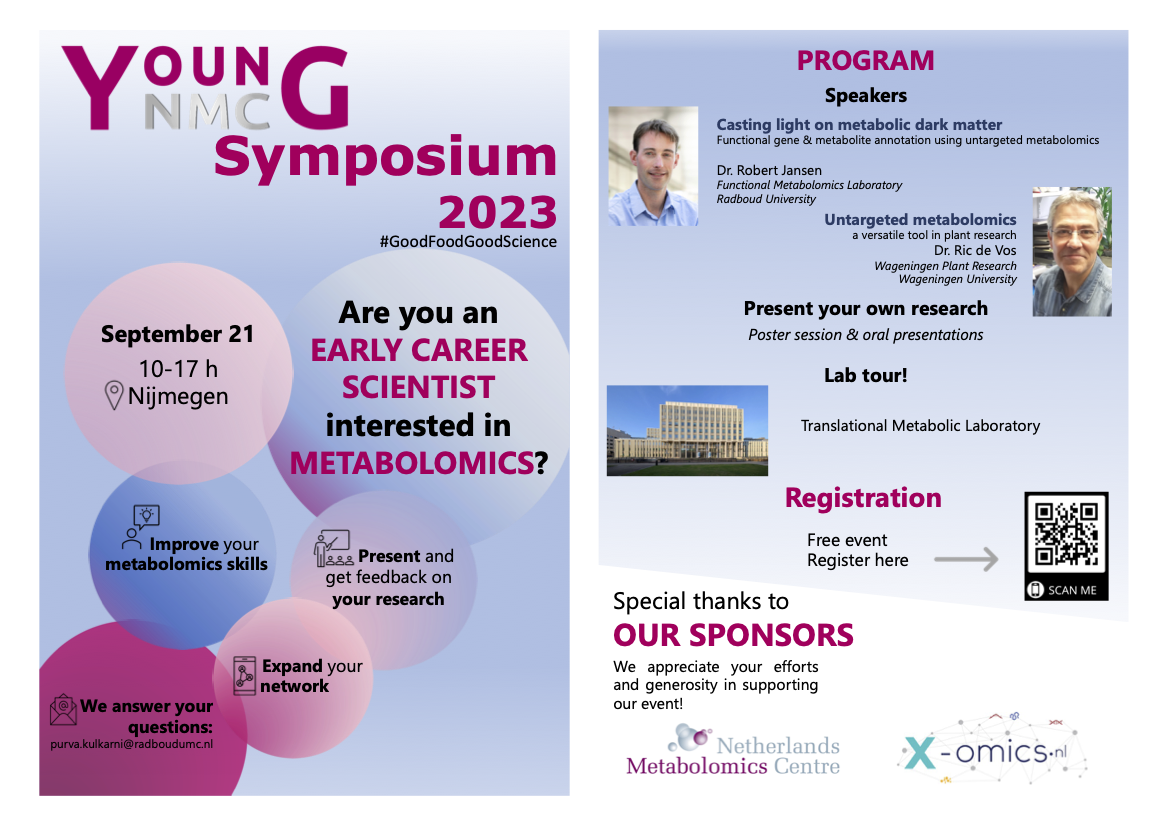 If you have questions concerning this workshop, please contact
Purva Kulkarni under: purva.kulkarni@radboudumc.nl
Be welcome and join the YoungNMC!